Bad Credit OK -- Credit Cards from Our Partners
Monday, 15th September 2014
(By
Joe Taylor Jr.
)
Bad credit doesn't mean you can't get a credit card. Banks understand that the economy hasn't been kind to everyone over the past few years, and they've adjusted their product lineups to reflect how consumers shop online and carry less cash in person.
You can rebuild your credit with an unsecured credit card from a lender willing to look at your overall borrowing history. Meanwhile, a secured credit card lets you take greater control of your financial future, giving you a second chance if you've had serious problems in your past. Some prepaid credit cards offer many of the same features and perks as their credit card cousins.
Use our credit card tables to find real deals on bad credit credit cards while avoiding the predatory offers often associated with bad credit.

Credit Needed
Fair/Poor/Bad/No Credit
Build Your Credit fast with our monthly reporting to all 3 major credit bureaus.
Choose your credit line as low as $200 up to $3000, secured by a fully-refundable* security deposit.
Security deposit needs to be submitted before the credit card can be issued.
See More Info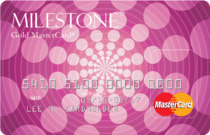 Quick pre-qualification available with no impact to your credit score
Protection from fraud, if your card happens to be lost or stolen
Choose your custom card design - Free
See More Info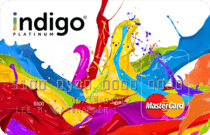 Account history is reported to the three major credit bureaus in the U.S.
An opportunity to build and access credit
Choose your custom card design - Free
See More Info
See if you are Pre-Qualified in less than 60 seconds without harming your credit score.
Double Your Line by making at least your minimum payment on time each month for the first 7 months your account is open. After you make your payments, the increase is automatic.
Get your updated FICO® Score each month when it is provided to us from the credit bureau.
See More Info

Unlike your Prepaid Card, UNITY Visa secured card can help you build your credit. Apply online in less than 5 minutes, and you could be approved today!
No Minimum Credit Score required; low fixed interest rate of 17.99%; Fully refundable FDIC security deposit* required at time of application; if you have a min of $250 to deposit immediately, you can start now!
No application fee or penalty rate
See More Info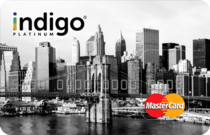 Account history is reported to the three major credit bureaus in the U.S.
An opportunity to build and access credit
Choose your custom card design - Free
See More Info

See if you Pre-Qualify without harming your credit score
1% cash back on eligible purchases, terms apply
No deposit requirements and opportunities to build your credit
See More Info
Disclaimer:*These quotes are from credit card issuers which have paid for a link to their website. Offers are subject to change without notice and may not be the same for all consumers.
Finding the Best Credit Card When You Have Bad Credit
Finding the best credit cards for bad credit
You could find yourself in credit trouble for a variety of reasons: medical bills, job loss, identity theft, or the hard lessons associated with overextending yourself financially. Although many banks avoid issuing "bad credit credit cards," some lenders have found success by offering second chances.
According to credit scoring professionals at FICO, the age of your oldest active credit card makes a major impact on your credit score. Find the best credit card for bad credit today, and it's likely you'll still be doing business with that bank long after you've worked on improving your credit report.
Unsecured vs. secured credit cards
A handful of specialty lenders offer secured credit cards: standard-issue Visa or MasterCard accounts backed by your own dedicated savings account. Putting your own cash on the line eliminates risk for the banks, but you'll still pay an annual fee and any finance charges you accrue when you float a balance. Fail to make your payments on time, and your lender will cash out that security deposit.
Secured credit cards let you prove to other lenders that you're capable of handling your minimum monthly payments. In some cases, applying for a secured credit card could qualify you for an unsecured credit card that won't require a linked savings account. Other banks allow you to "graduate" from their secured to unsecured credit cards after a period of time. With the right lender, you may even qualify for cash back rewards.
Prepaid debit cards offer convenience without risk
If you're not planning on buying a house or a car in the near future, prepaid debit cards offer many of the same security features and perks as credit cards, without the risk. As competition heats up among prepaid debit card providers, some banks now include purchase protection and fraud detection benefits that longtime credit card users will find familiar.
Fee structures for the best prepaid debit cards rival those of many bank's entry level checking accounts. With debit card networks enabling both direct deposit and retail store reloading, some cards have become even less expensive and more secure than carrying a checkbook.
Avoiding ripoffs and "fee harvesters"
Getting into credit trouble can leave you feeling hurt and vulnerable. Some companies want to play on your emotions by offering you private label credit cards that won't work at the supermarket or the grocery store. Other banks will try to sign you up for so-called "fee harvester" credit cards that grant you a small credit line but leave you with hundreds of dollars more in debt and another monthly payment.Get your hands on your free credit report checking errors to keep an eye on your financial health.
Even though new government rules smacked down some of the industry's worst offenders, some credit cards for bad credit still require upfront processing fees and high interest rates that make secured cards look cheap by comparison. Our credit card tables can help you find the best credit cards for bad credit, with fees and deposits that fit your budget.
Disclaimer: This content is not provided by any company mentioned in this article. Any opinions, analyses, reviews or recommendations expressed here are those of the author's alone, and have not been reviewed, approved or otherwise endorsed by any such company.