Gas Rewards Credit Cards from Our Partners
Monday, 15th September 2014
(By
Joe Taylor Jr.
)
You love saving money. Banks love consumers who use credit cards for everyday transactions. That's why gas rewards cards have exploded in popularity. Some gas rewards cards pay back as much as 5 percent on purchases made at the pump. Others offer bonus points good toward oil changes or other auto maintenance expenses. Some require you to buy all your gas from a single brand, while others reward you regardless of where you shop.
Use our credit card comparison tool to navigate the confusing world of gas rewards credit cards. Match the right card to your driving patterns, and you'll feel a lot less pinch at the pump.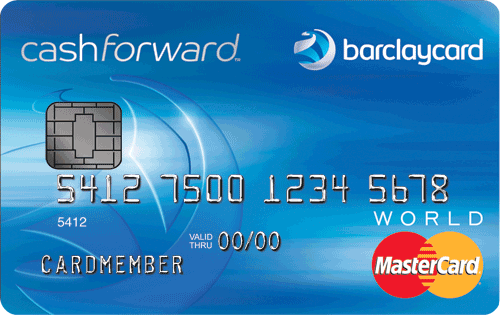 Get a $200 cash rewards bonus after you spend $1,000 in purchases in the first 90 days after account opening
Earn unlimited 1.5% cash rewards on every purchase
Every time you redeem, get a 5% cash rewards redemption bonus to use toward your next redemption
See More Info

Credit One Bank automatically monitors every account for credit line increase opportunities each month. We'll let you know as soon as you're eligible for a higher credit line. A fee may apply.
See if you Pre-Qualify without harming your credit score. Find the card that's right for you in less than 60 seconds.
Eligible purchases will automatically get you 1% cash back, terms apply.
See More Info
1% cash back on eligible purchases, terms apply
Double cash back at the NASCAR.com Superstore
Access to exclusive offers and discounts from NASCAR partners
See More Info

See if you Pre-Qualify without harming your credit score
1% cash back on eligible purchases, terms apply
No deposit requirements and opportunities to build your credit
See More Info
Disclaimer:*These quotes are from credit card issuers which have paid for a link to their website. Offers are subject to change without notice and may not be the same for all consumers.
Find The Credit Card with the Most Gas Rewards
A new generation of gas rewards credit cards
It's not uncommon to hear stories about college students racking up huge charges on their private-label gas station credit cards, especially in states that let gas station convenience stores sell beer. While brand-based affinity cards offer easy credit and loyalty rewards, the banking industry has thrown its weight behind a new range of cash rewards credit cards that multiply bonus points for "pay at the pump" purchases.
As a consumer, you win. Some credit card issuers now offer up to 5 percent rebates on gas purchases. Banks win, too, in their goal to help convince gas station owners that encouraging more credit card purchases can help them build loyalty and earn more money. By pledging your loyalty to a bank instead of to a gas station brand, you'll avoid hunting for a specific gas station when it's time to fill up.
Turning gas rewards into extra cash
Credit card issuers have picked an easy target for their cardholders. Gas prices have risen steadily over the past decade, according to the American Automobile Association. As the pump demands more from our wallets, banks have discovered that offering significant discounts and rebates on gas purchases can drive significant loyalty. By encouraging you to use your favorite gas rewards credit card at the pump, you're more likely to carry it everywhere. Bundle in some extra rebates for restaurant and loyalty purchases, and you've got the recipe for a card that gets used every day.
Business owners and fleet managers
Most gas rewards credit cards come with some fine print that could make them less useful for small business owners. Rewards programs often limit the amount of gas you can purchase in a single transaction, or cap the amount of cash you can earn from gasoline purchases over a period of time. Those limits target businesses that might be tempted to use a consumer rewards card to fuel their entire fleets with a consumer-focused gas rewards card. Instead, banks have stepped up their efforts to issue more small business credit cards with gas rewards. While the rebate amounts may not be as high as those on personal credit cards, many business credit cards feature advanced expense tracking tools that help organize employees' gas purchases.
Timing your gas rewards
Cash back credit cards and credit cards that earn points have also jumped on the gas rewards bandwagon. Often, cards like these add "pay at the pump" as a seasonal purchasing category eligible for extra points or cash. To get the biggest rebates with these credit cards, you may have to play a game against the clock. Some cards offer gas rewards only during a three-month window. Delaying your fill-up until the start of the quarter or making an extra top-up trip at the end of the rewards period can help you squeeze a few more cents into your rebate credit.
Likewise, some credit cards require you to reach a spending threshold before bonus rewards kick in. Swiping your rewards card in January for a major purchase can qualify you for maximum rebates and rewards for the rest of the year. As long as you don't mind jumping through a few extra hoops, you can potentially earn more rewards during one credit card's special promotion period than you can with another card all year long.
Disclaimer: This content is not provided by any company mentioned in this article. Any opinions, analyses, reviews or recommendations expressed here are those of the author's alone, and have not been reviewed, approved or otherwise endorsed by any such company.