Ok, not total freedom...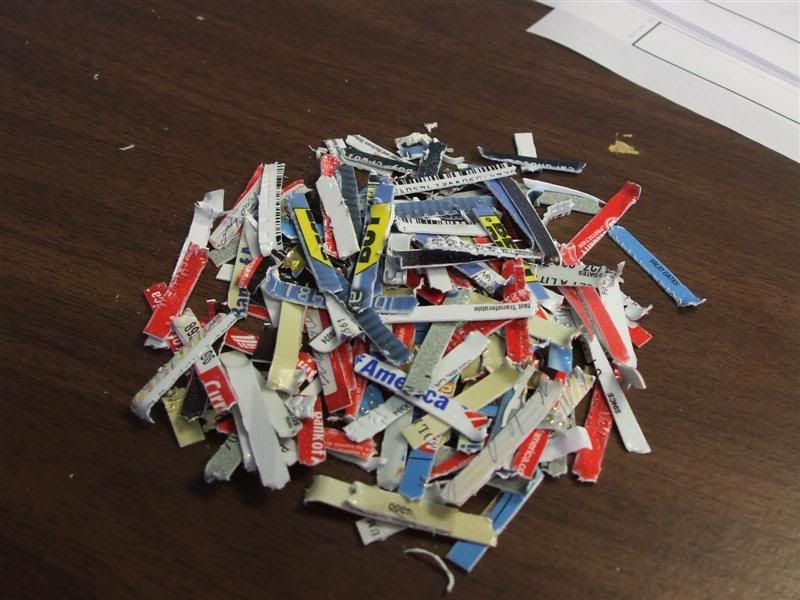 but close to it.
I had much success earlier this year with using the Debt Snowball method of paying off my credit cards... my only problem was that I didn't cut up my cards once they were paid off... So this time, after a HUGE setback... I've done the deed. As I was feeding them into the maniacal metal teeth of the shredder... it was a little scary, wondering if I'd be able to get by (just starting school, working less, with none of my debts/bills reducing....)... but after I was done... a huge weight off my shoulders. I may still have the debt to pay off (by the snowball method once again, of course)... but there's no way I can rack it back up like last time.
Thank. God.
Thanks JD for everything you've written about personal finance and sharing your success stories... I'd be much much muchhhh worse off if had no guidance/direction from you, your guest posters, and Dave Ramsey's debt snowball book.