Low Interest Credit Cards from Our Partners
Monday, 15th September 2014
(By
Joe Taylor Jr.
)
Credit card offers often hype special signup deals and exclusive perks. However, consumers who need to carry a monthly balance need to seek out the best low interest credit cards they can find. That usually means trading off rewards, rebates and other privileges in exchange for finance charges that won't break the bank.
Low interest credit cards don't look flashy, often including words like "basic" or "simple" in their titles. If you often carry a few thousand dollars in household credit card debt, switching to a card with an APR of 10 percent or less could save you hundreds of dollars every year.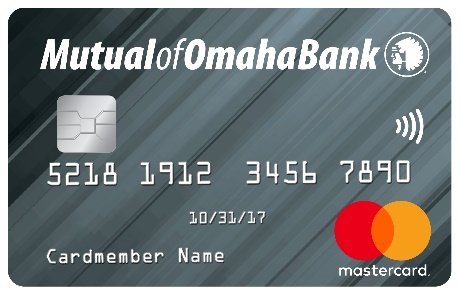 Credit Needed
All invited to apply
Earn 5,000 bonus reward points after your first purchase with promotional code "POINTS5000"
2X rewards for your first 60 days, then 1 point for every $1 spent
Subject to Credit Approval
See More Info
0% Introductory APR for the first 15 months on purchases. Plus, you'll get a 0% introductory APR for 15 months on Balance Transfers made within 45 days of account opening. After that, a variable APR will apply, 13.74%
No balance transfer fees
No foreign transaction fees
See More Info
Created for those with EXCELLENT CREDIT and approval is based on your credit rating and application review.
Low 8.00% variable standard purchase APR and platinum benefits
No balance transfer fee for balances transferred
See More Info
Created for those with EXCELLENT CREDIT and approval is based on your credit rating and application review.
Low 10.00% variable standard purchase APR and platinum benefits
No balance transfer fee for balances transferred
See More Info
Disclaimer:*These quotes are from credit card issuers which have paid for a link to their website. Offers are subject to change without notice and may not be the same for all consumers.
Find the Best Low Interest / Low APR Credit Card
Low interest cards help you pay off your credit card debt
Even though low-interest credit cards get tagged as "no-frills," frugal consumers know how to use them to pay down debt quickly. Let's look at a quick example.
Let's assume you've got $250 per month to put toward your credit card bills. Transferring a balance of $10,000 to a 0% APR credit card with a 12-month promotional period may look like a money-saving move. However, after the first year, you'll have paid only $3,000, leaving $7,000 on the new card. That's when your 20 percent "go-to rate" kicks in, meaning you'll spend another 39 months and $2,500 in interest clearing your bill.
But if instead you put that $10,000 on a low-interest credit card with an APR under 10 percent and pay $250 per month, you'll save over $300 on your interest while clearing your debt two months sooner. If you've been unable to qualify for a zero-interest credit card, or you don't think you'll be able to pay it off by the end of the promotional period, a low-interest card may be your best option.
Not just the "generic" of credit cards
If you've ever bought store-brand items at your neighborhood supermarket, you already know that you don't always have to sacrifice quality for price. Your "no frills" card may not look flashy, but it will still work great as a tool to help you spend and save wisely.
Low-interest credit cards still carry plenty of perks and protections, especially for cardholders who use them to make routine purchases every month. Without being tied to a promotional offer, a long-term, low-interest account won't penalize you as harshly if you happen to make a late payment. In fact, some recent ad campaigns have announced low-interest credit cards that offer no late payment or over-limit fees at all, emphasizing their simplicity and flexibility.
A basic credit card for emergencies
Simple and flexible credit cards also work well for families who want an available line of credit without the hassles of annual fees or service charges. Unexpected medical bills, auto repairs and appliance replacements that would normally put stress on a working household can float for a short time on a low-interest credit card.
You can even protect your family from paying for damage or theft of your valuables purchased with a basic credit card. Many credit card companies offer purchase protection programs that can either replace broken or stolen goods, or even cover some of the repair costs after a break-in or an accident.
Finding the best low-interest credit cards online
Looking for the best credit cards means understanding the benefits that would serve you and your family the best. Today's credit card offers have become so customized that it's possible to negotiate just about any element of a new account. Your low-interest rate might come with a lower credit limit and few rewards, but with no annual fee. And the better your credit score, the lower your finance charges will go. As credit card companies mine consumer databases to generate pre-approval offers, you may even find a low-interest card already waiting for you at one of the country's leading lenders.
Disclaimer: This content is not provided by any company mentioned in this article. Any opinions, analyses, reviews or recommendations expressed here are those of the author's alone, and have not been reviewed, approved or otherwise endorsed by any such company.